F
A
S
H
I
O
N




︎︎︎ https://www.instagram.com/campbell.wallace/



Campbell Wallace



"These unknown things that we're all trying to forever learn, influence me in a positive way, which I am thankful for."
Campbell Wallace
Cultivating Community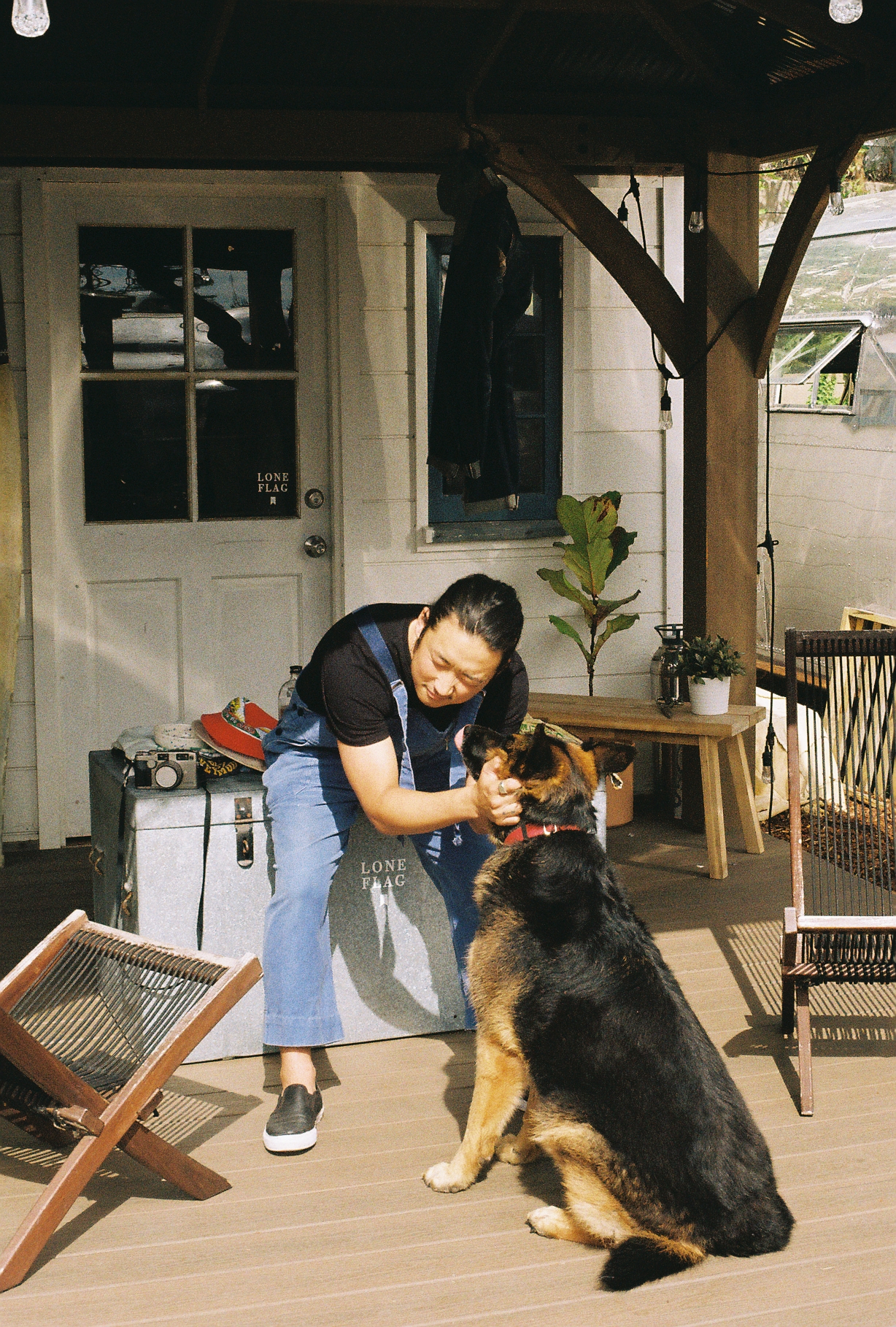 This magazine is about expression, passion, and a desire to create. It is about expressing oneself without reservation, to becoming a part of the community through an act of doing something for yourself, and to inspire others by what you do.

When I began this magazine, I knew that at some point I wanted to learn about Campbell. I had seen his influence within his community, the relationships he had developed over the course of years, and by sharing with others his passion for looking good, he allowed others to find that confidence within themselves as well. More than that, it was about creating a community of individuals with similar interests, those with a passion for art, music, design, creative spaces, and expressing themselves.

Whatever it is that Campbell does, these elements are sure to follow. Inspired through his work at Lone Flag, the curation of his studio apartment (a collection of high-quality art from his artist friends), and a self-confidence he inspired in me through his unreserved style choices, I knew I could trust myself to create a community of people who inspire me with my passion for writing. In the same way he had done through his passion for art, design, and fashion.

A friend is someone who helps you realize your vision, and Campbell is certainly one of those. To me and to many others, and for that I am grateful.

Hear from Campbell himself, the story of the pursuit of his passion, how he has been able to give back to his community in the process, and how the vision of his future aims to contribute on an environmental level below ︎︎︎
Intro/photos Brandon A. Parks
Words Campbell Wallace
Before I could really conceptualize it, I loved to try to adapt it.

In my late elementary to early middle school days, I would spend hours looking at Active Ride Shop, CCS, or whatever it was that had the latest skate apparel. I had become interested in fashion through skateboarding. I was inspired by the people who carried themselves well on their board, and the style in which they chose to do it.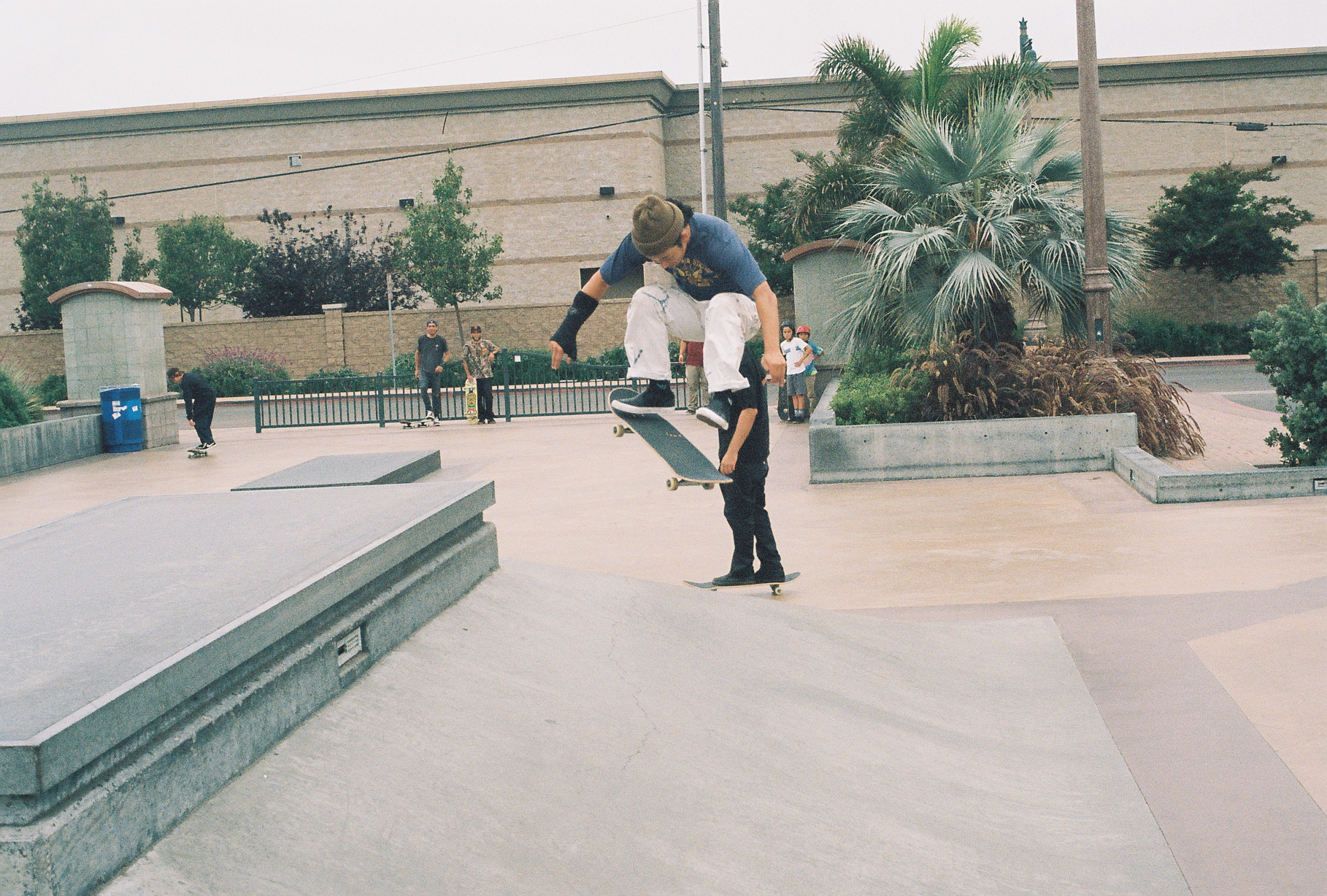 In high school, I didn't skate as much, but I was surrounded by friends who did. We weren't art kids, but we were certainly wearing stuff that people weren't wearing. The fashion of skateboarding was part of this, but at that point my eyes were set beyond skateboarding. The brand Beta-Unit is the best example.

From 2007 - 2012, Beta Unit existed as an Encinitas based brand. Even now, if they were to come out again, it would be bold and unique stuff. The Univ retail shop had been around since we were young, and Beta Unit was introduced to my friends and I because they carried it. To see people from San Diego, let alone a brand from Encinitas, pushing fashion in those unique directions, was really eye opening to me.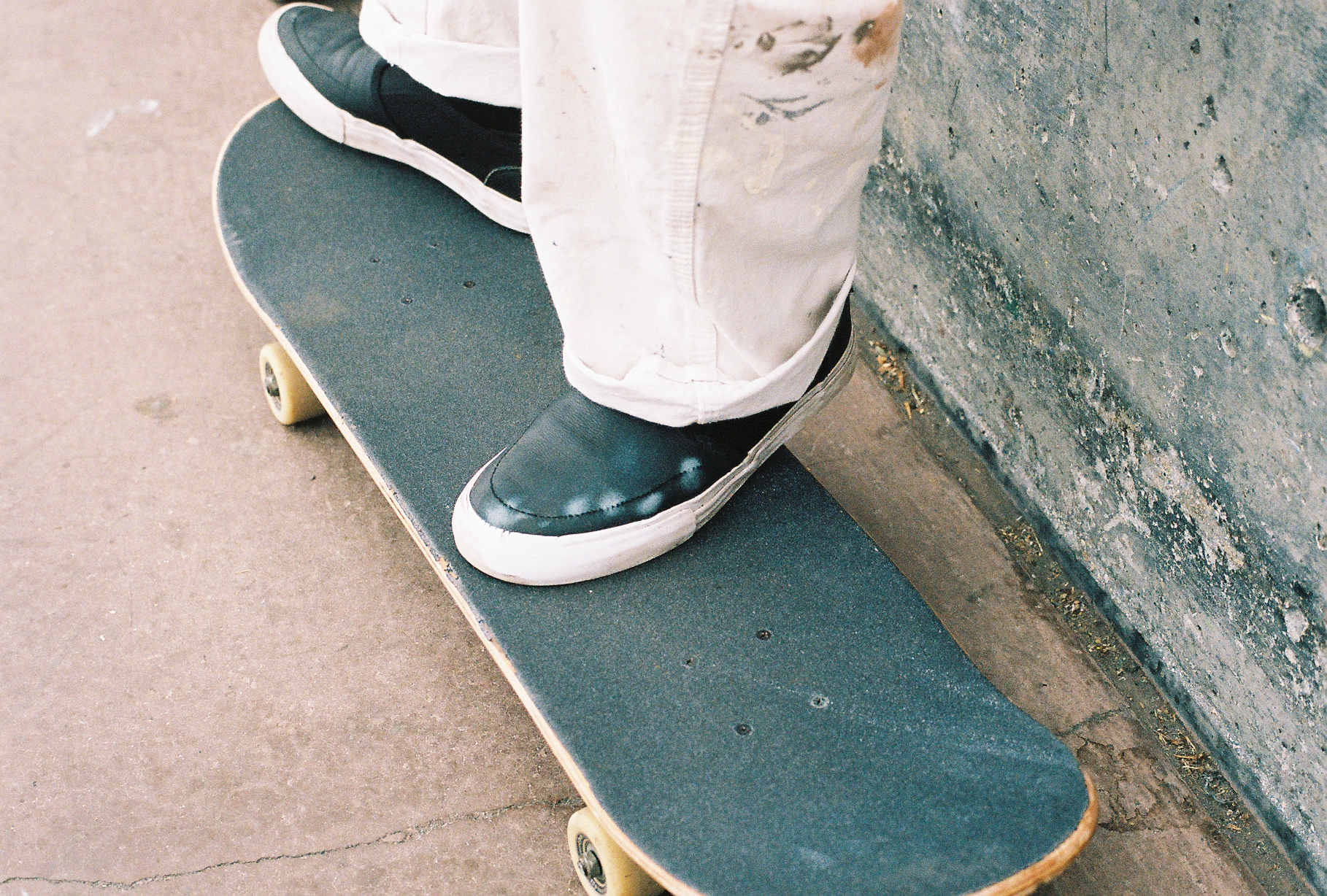 I knew I was interested in fashion, but I didn't know what to do with it.

When the opportunity arose to go to FIDM, the fashion institute in San Francisco, I decided to go for it. I learned how things worked from the big players to the small businesses, down to the entrepreneurs. Naturally, this allowed me to learn about the types of people I was most interested in. But more importantly, it allowed me to see the sharp contrast of the industry, and the significance of the niche brands that I was inspired by.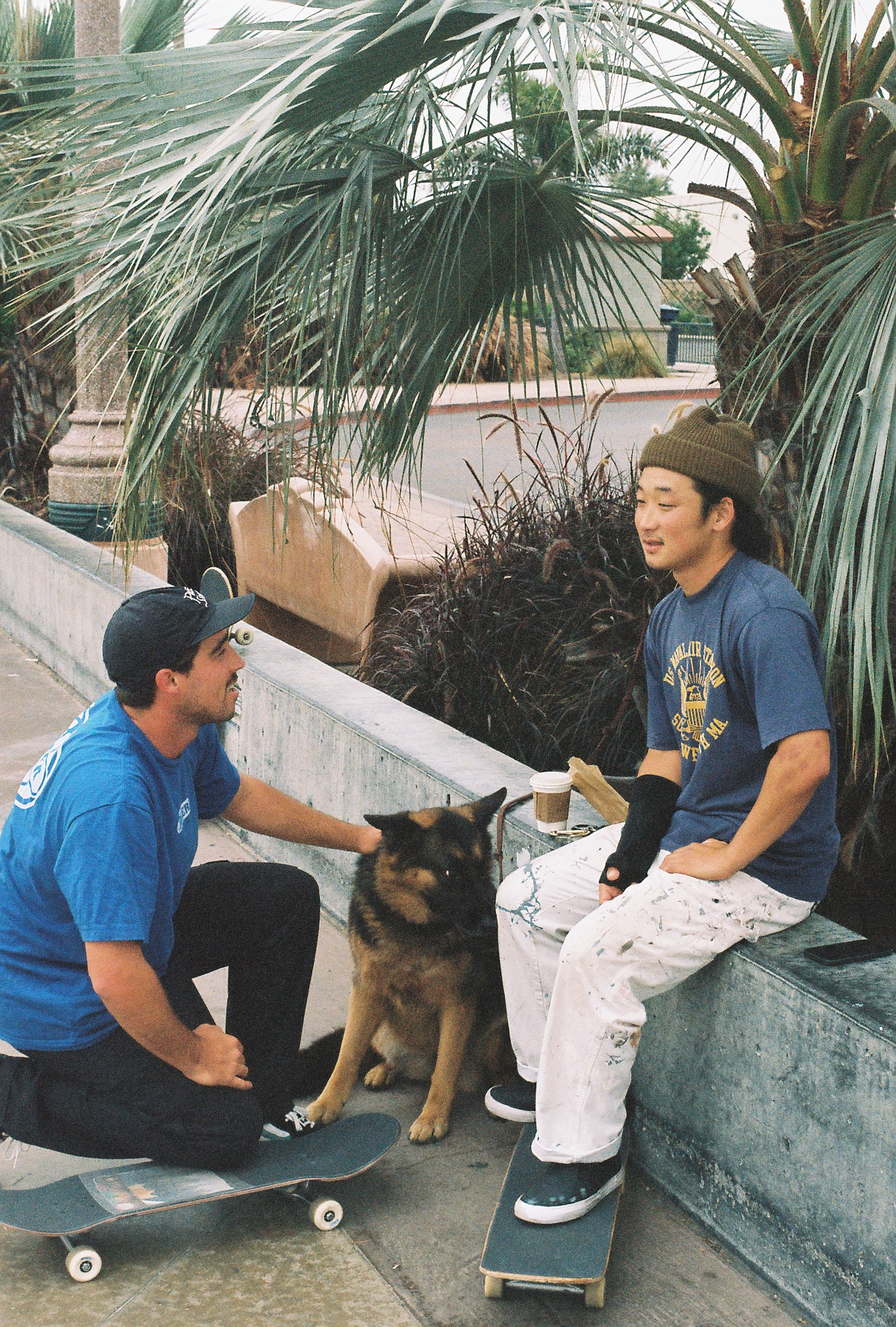 After graduating, I started work at a retailer in San Francisco called Welcome Stranger. I helped with the buying, the event planning, and a bit of the marketing, while also running the store and the customer experience. It was a good time, but after a total of five years in San Francisco, I knew that I wanted to head back to San Diego, and do something more . . .




Lone Flag opened in Del Mar right before I left for San Francisco. Upon stepping foot inside, I was drawn to Sam and the shop because of the personalized experience. I pretty much fanboyed and nerded out on the stuff he carried as a customer, and it naturally grew into a friendship. And Keng, the manager of the shop who continued to work there for a long time, was, like Sam, a very easy person to become friends with. Upon coming back to San Diego, I asked Sam if they were seeking anything, and he kind of reached out at the same time, saying, Yo, We have something for you.




It's been nearly four years since working for Lone Flag. I have been able to develop lasting friendships, cultivate an inspiring community, and engage with my hometown in ways I could have never imagined. It's been fundamental for me to develop myself as a creative, as well as an entrepreneur. The challenges of this last year for instance, have allowed for Lone Flag to become a part of the community in ways once thought unimaginable, and it's allowed for me to realize a new vision for my future.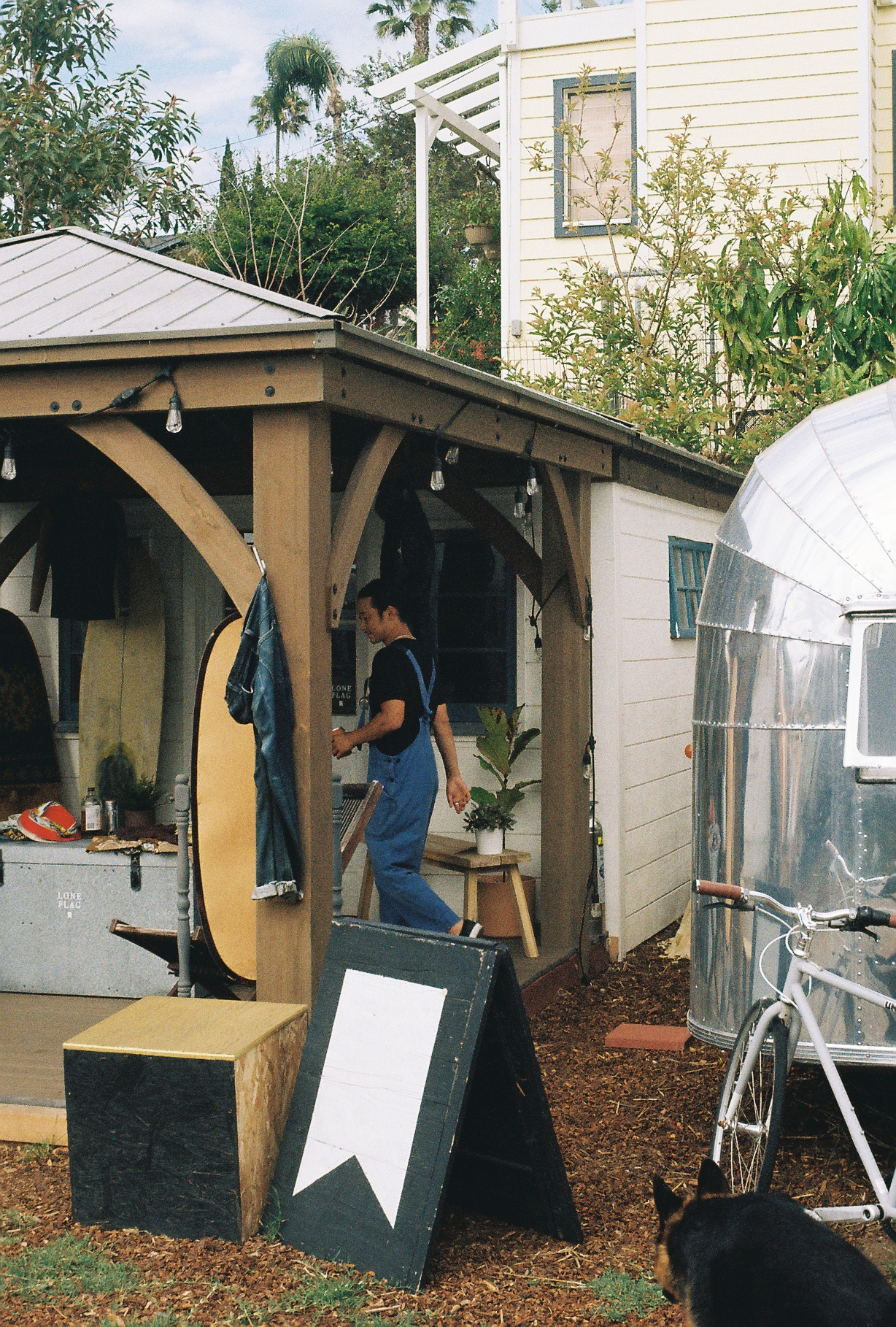 The retail world has changed dramatically. You have to have an online presence. When most of our motive was retail, it pushed us to learn how to storytell better. These are new things that I'm learning to take on, not only with Lone Flag, but in different ventures that I'm diving into. I've had to adapt for the brand to shift more online, I had to adapt myself personally to be more entrepreneurial, which meant more side hustles. Not that they were side hustles, but even when we were locked in, I needed more creative outlets.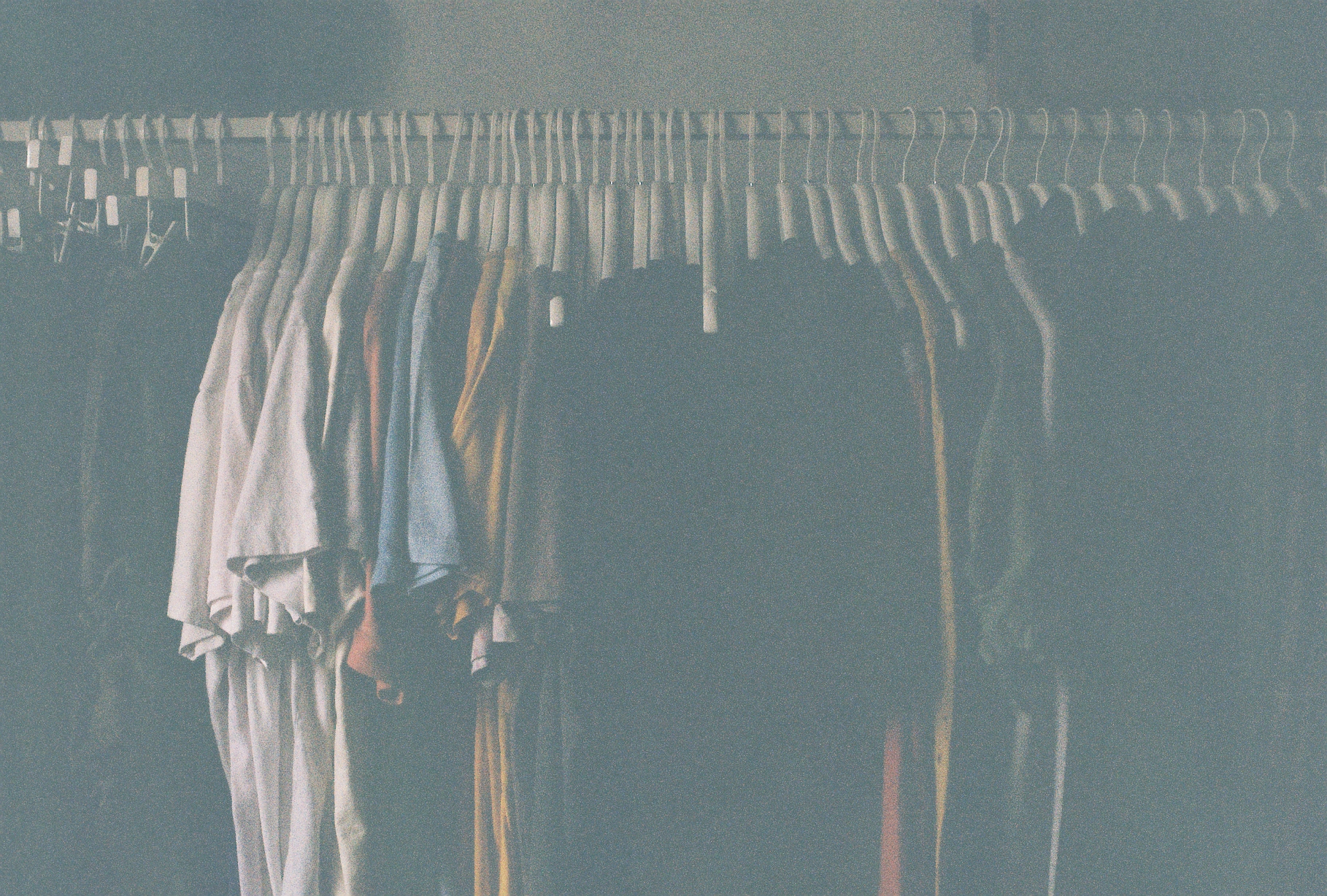 With Lone Flag's resources, it helped me identify new lanes to try out. I've been diving into production and sourcing consultancy. I'm utilizing Lone Flag's resources from cut and sew factories across different product categories, to different resources of different fabrication; like high quality basics, sustainable fabrics, technical, or vintage and repurposed fabrics. That side of this business is really interesting to me, learning more about textile science and helping other brands and individuals create their own product line efficiently and authentically.



My motive with that is to utilize as much repurposed fabrics as I can on a cost efficient level. That's been my personal take away with having to dive into different things given this past year and a half, which has blossomed into this whole umbrella of different avenues all along the same lines.




I think San Diego has a huge influence on me because of this coastal, environmentally vivid lifestyle. Also, I think the fact that I have an eagerness to know more about my heritage and culture, that that is a driving force in wanting to stand out and do things differently, whether in my hometown or as an individual. These unknown things that we're all trying to forever learn, influence me in a positive way which I am thankful for.




In this new space, the oldest recorded building in Encinitas, the Derby house, it is impossible not to feel the history, the ambiance, and the nostalgia of where we are. Whether it's streetwear, vintage, or high fashion, my interest is to blend these elements with the Lone Flag brand, and tell the story of the place we inhabit.




The first was the stinging nettle dyed Shoes Like Pottery, dye created from native plants of the area. Repurposing vintage fabrics, we made patchwork blankets from vintage Levi's that had been garment dyed into a mustard color, military fatigue trousers made from vintage military laundry bags, and soon we'll have a shirting capsule of 1950's-1960's Hawaiian and Indonesian shirting and shorts. Capturing the feelings of the space we are in, continuously engaging in new ways with the community that supports us, and doing so in a sustainable way, is 100% Lone Flag. It has been these fun capsules that I'm trying to bring to Lone Flag as a way of innovation, while still keeping the elevated quality to whatever products that we were making.




This is the type of work I want my future to be full of; authentically, creatively, and sustainably creating products for myself and for brands. That's the jist of what I do. Outside of work, I want to experience and learn about the world from different perspectives. I want to travel as much as I can, learn about different cultures, and progress my humanness as much as possible.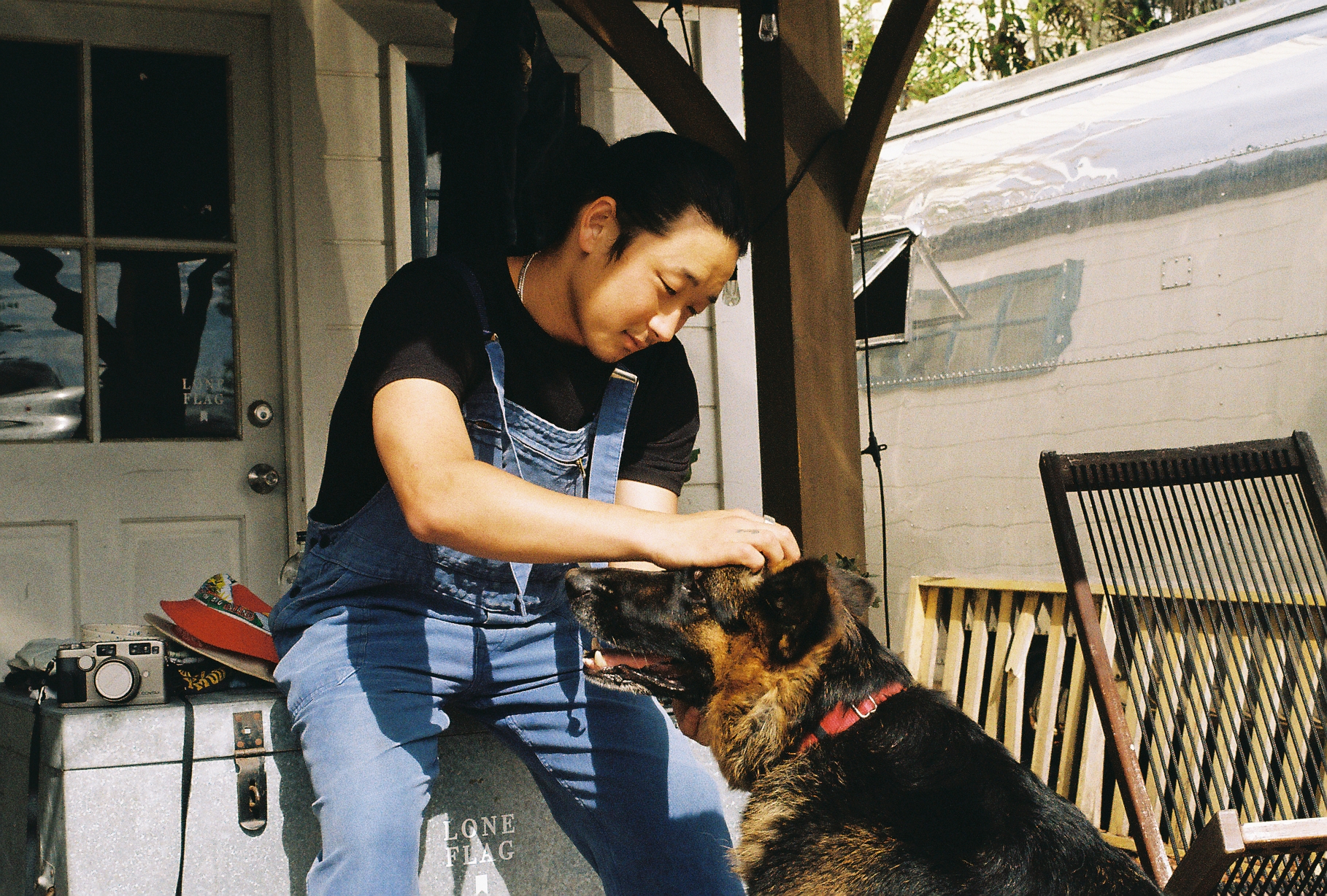 As much as it is us at the end of the day who wake up individually and go to sleep individually, to be able to have and create a community within your own friend group, and to be able to offer resources for those people and people around you, is just as valuable as trying to gain resources for yourself.

The more that you offer your resources, the more naturally things fall into place. The more you over force projects or ideas, the more they don't happen accordingly. That's what I've learned. Be resourceful and the things you want will find their way to you. Keep helping, offer your resources, and stay innovative.