M
U
S
I
C

Checking In with Bridey Hicks
Photo by Alec Rozas


Sitting in my car after a buzzed remorseless shopping spree at Lou's Records, I hop on the phone with Bridey Hicks to chat about her new single "Downtown". Right away, things start to go horribly wrong. I can't record while simultaneously on a call (who knew?), the Facetime connection is imploding, and even on the phone I can barely hear what she is saying.

Nevertheless, Bridey is kind and forgiving. She records our conversation on her laptop at home, and I am utterly humiliated. This is the type of conventional humdrum noise that is unavoidable in our modern lives. Things don't work out the way you imagine them. Cord's don't reach far enough to the bedside. The Taco Bell is closed despite their posted hours.

But, I felt this a worthy likeness to discussing Bridey's music, which is at once an equal surrender to the mundane challenges of our lives, and to the sense of abjection that life deals with its heaviest of blows.

Buoyed by laughter, friendship, and a parody of one's misfortune, Bridey's music inspires strength, courageousness, and freedom. Things aren't as serious as they seem, and there is certainly room to dance.

Enjoy her new single "Downtown" and catch up with Bridey below ︎︎︎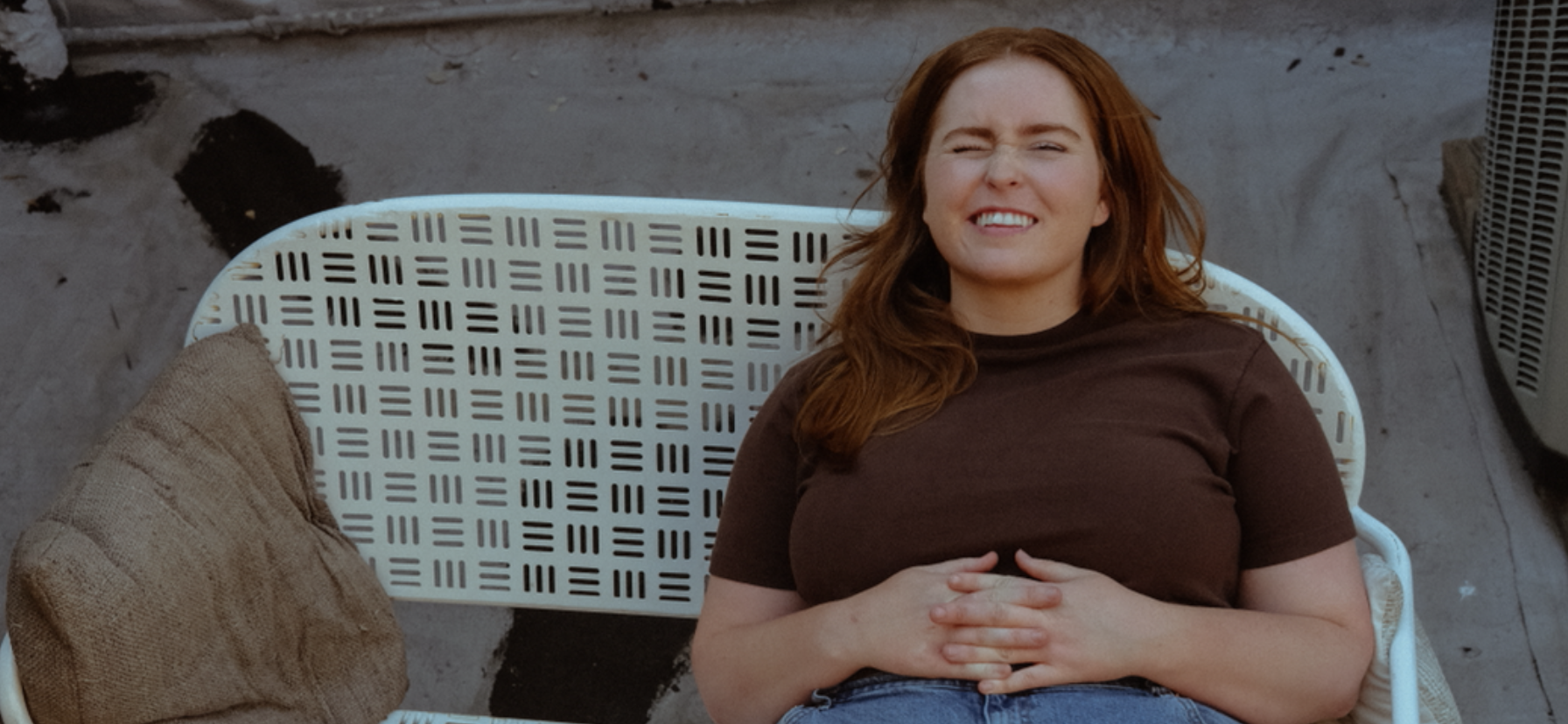 Photo by Alec Rozas



What was the scariest or most embarrassing moment playing music live thus far?

Well, I've been electrocuted. Multiple times, on the mouth. I touched the mic and then zap! So embarrassing, ugh - electrocution. It's made me stop playing, because of course you go "ahh" when you get electrocuted.


How did you stay creative during the pandemic? Can you think of any silver linings that came out this past year for you?

It was one of the only things that was available to me. Because creativity is internal first, it can't get away from you, so it naturally became a part of my day. It's nice to have that during those times. I don't know how I tapped into it, out of boredom, or loneliness, or excitement, maybe all of those?

In February, I was practicing with a band and we were on track to perform live, but Covid put that on pause. It was difficult to bury that excitement and put it away for a bit. But we continued to work on songs through zoom, and even though there was no live performing, it didn't mean that we didn't have shit to say.

As far as silver linings, learning how to slow down and take time to really shape the songs was helpful for me. I'm usually completely zero'd in when it comes to the music making process, so it was nice to be like, "Bridey…drink some water, step outside, the song will be there when you get back, I promise."


Photo by Alec Rozas



What is your songwriting process like?

It is very impulsive for me. I will be eating lunch and think of something and have to leave my lunch. Otherwise, I'll lose it. There have been a lot of times where I am about to fall asleep and I think of melody or some lyrics and think, "I'll remember that in the morning". I never do, so I have learned to trust that pull, and it works for me. There are times where I intentionally sit down to write a song, but that doesn't work very well. Laughs.


What is the Chicago scene like compared to music scenes here, whether that was growing up in Encinitas, or anywhere else you experienced performing comedy, music, or film?

Chicago kicks ass at the whole community thing. I dipped my toes in the film and comedy scenes here and found them both to be very fulfilling. People are really willing to give you a shot, laugh at your jokes, or help you. I think that is super sweet and needed in artistic spaces.

I don't really know much about the music scene yet, but from what I gather it seems to be the same way. I wonder if the winters have something to do with it, like a condensed camaraderie. We only have a certain number of months to build on relationships without having to worry about a freezing 15 minute walk to the bar or slipping on ice on your way back home.




What does this new song mean to you?

What comes up in my writing is usually heavy handed emotions and subjects. But this one is truly just a good time. It is about a fun date, the silly and mischievous feelings that arise. When you click with someone, and you just know it is going to be a great night. Those type of feelings. I'm interested to see what people think, I'm happy with it.


What can we expect from Bridey in the future?

Hopefully a lot! Live shows, an album whenever it's done, sharing more demos. I guess we'll see!


Thank you Bridey! I love the song :)


Thank you!




Listen to Bridey's new single "Downtown"

here